THE TIBETAN BOOK OF THE DEAD
CANADA 1994


Narrated by Leonard Cohen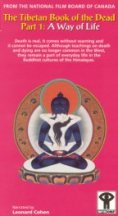 Narrated by Leonard Cohen, this two-part series explores ancient teachings on death and dying and boldly visualizes the afterlife according to Tibetan philosophy. Tibetan Buddhists believe that after a person dies, they enter a state of "bardo" for 49 days until a rebirth.

Program 1, The Tibetan Book of the Dead: A Way of Life documents the history of The Tibetan Bookof the Dead, tracing the book's acceptance and use in Europe and North America. Included is remarkable footage of the rites and liturgies surrounding and following the death of a Ladakhi elder as well as the views of the Dalai Lama on life and death (45 min. 35 sec.).

Program 2, The Tibetan Book of the Dead: The Great Liberation observes an old Buddhist lama and a 13-year-old novice monk as they guide a deceased person into the afterlife. The passage of the soul is visualized with animation blended into actual location shooting (45 min. 3 sec.).

This information comes from the website of the National Film Board of Canada. NFB produced the documentary in co-operation with NHK Japan and Mistral Film of France.

Both programs are available on home video.

Update May 2004: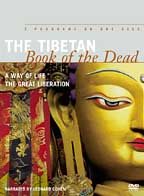 The documentary has now been released also on dvd.