---


The new live album Can't Forget, Souvenir of The Grand Tour will be released on May 8, 2015. Ten rare tracks from the recent 2012-2013 Tour. Some songs were recorded during the sound checks, and have never been released before. Go to the album page on this site!
Discuss the album on our Forum



---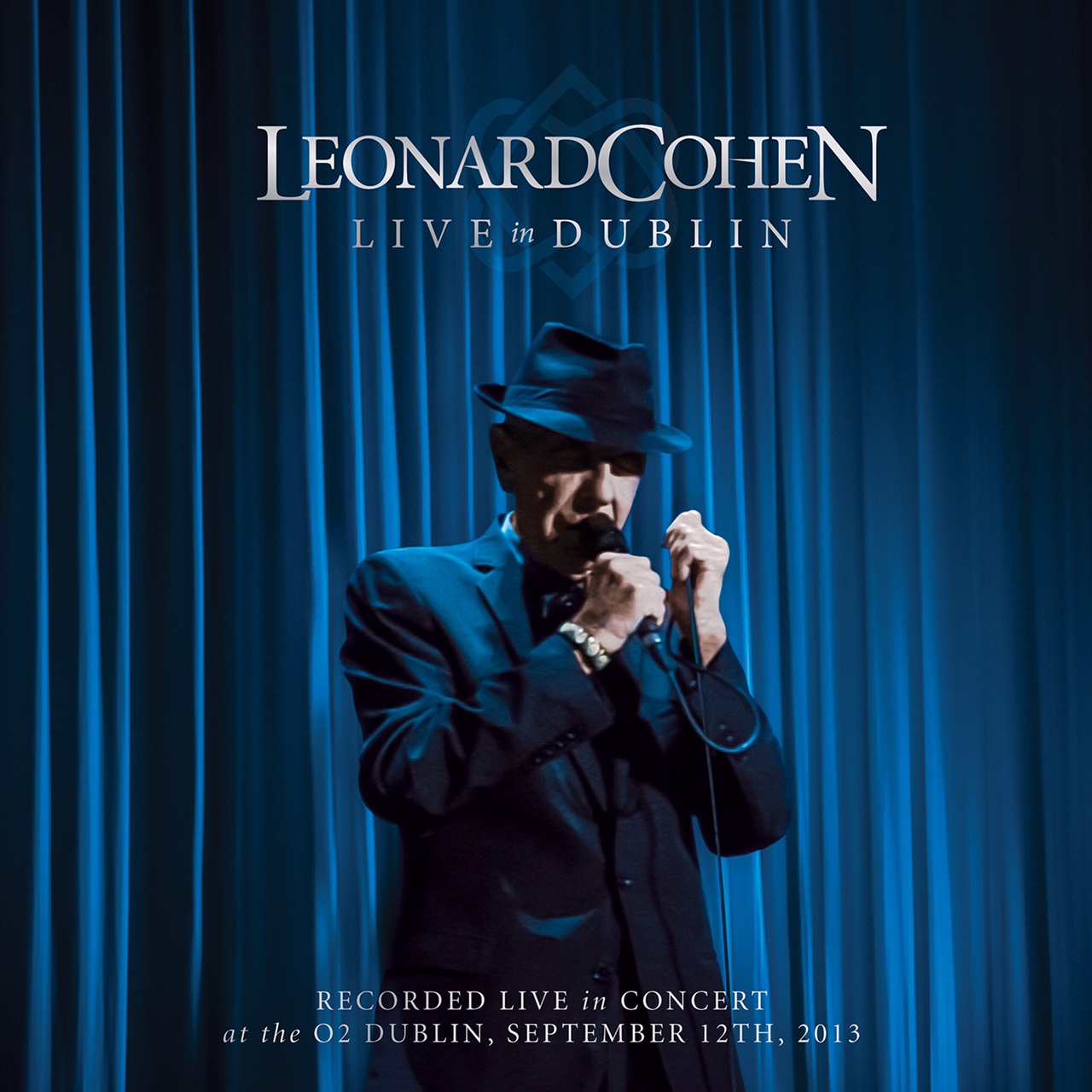 The full length live video and album was released on December 2, 2014. 30 songs filmed in HD quality during the Old Ideas tour at the O2 Arena in Dublin on September 12, 2013, plus three bonus songs from Concerts in Canada
Go to the album page on this site!
Discuss the album on our Forum


---


The new studio album was released on September 23, 2014. Nine brand new songs!
Read the Press Release (pdf)
Listen to "Almost Like the Blues" here on YouTube
Go to the album page on this site!
Discuss the album on our Forum


---
New books in 2014/2015

At least twelve books on Leonard Cohen's life and work have been/will be published in 2014-2015, to celebrate his 80th birthday. More here


---


Complete 2012-2013 tour schedule with links to reviews of all concerts here

Introduction to Leonard's Tour Band

Read more about the concerts on The Leonard Cohen Forum:

The Pacific tour (November - December 2013) here
The European tour (June - September 2013) here
The North American tour (March - April 2013) here



---

Old Ideas, Leonard Cohen's acclaimed studio album was released on January 31, 2012. Available in CD and Vinyl formats. Click here to see the cover art, the track list, and complete lyrics!


---

A recent DVD/CD, BluRay, LP release with 12 songs in 16:9 high definition with surround 5.1 sound, filmed in various locations during the World Tour 2008-2009. Bonus material: interviews with the band and crew members. More here


---

A complete concert on 2 CDs and one DVD, recorded at O2 in London on July 17, 2008. 26 songs, run time 157 min. Directed and produced by Edward Sanders, released by Sony Music in 2009. More here


---

Live at Isle of Wight on August 31, 1970. The famous festival concert finally on CD/DVD, 2LP, and BluRay. 19 songs (audio) / 16 songs (video). Released in October 2009 by Columbia/Legacy. More here

Complete Filmography of Leonard Cohen here.


---


Leonard Cohen's most recent book is a collection of previously unpublished poems and drawings, many of them created on Mount Baldy and India. 240 pages. First editions in 2006. More here. Find all editions in various languages here.

Complete Bibliography of Leonard Cohen here. Gallery of all editions from all over the world here.


---

The 2010 World Tour (July 25 - December 12, 2010) took Leonard Cohen and his band to Europe, New Zealand and Australia, and finally to the USA and Canada. Complete list of concerts with links to reports written by our members, reviews and photo galleries here.
Introduction to the tour band here.

Connect with the Leonard Cohen Forum to read about the 2010 Tour here.


---

The World Tour 2008-2009: 191 concerts in Europe, Israel, Australia, New Zealand, Canada and USA. Index page with links to the member reports, reviews and photo galleries here. Concert reports from our members here. Links to our special tour pages here. Complete setlists for all concerts here (pdf file compiled by Maarten Massa).

Media coverage on Marie's Speaking Cohen website

Index pages for all earlier tours here.


---

ARTIST AND SONGWRITER OF THE YEAR JUNO AWARDS

April 20 & 21, 2013: Leonard Cohen is the winner of two Juno Awards: Artist of the Year, and Songwriter of The Year. Adam Cohen accepted the Artist of the Year Award on his father's behalf at Saturday's Juno Awards dinner gala in Regina, Canada. On Sunday Leonard's Songwriter of the Year Award was coincidentally presented by Adam! - More here on the Forum
---

The Leonard Cohen Files



This website has been online since September 1995. We have counted almost 5 million visitors. Today the site has over 1000 pages and a special Forum for people interested in Leonard Cohen's work. The site is hosted by Jarkko Arjatsalo (Finland). All contributions are welcome to




Our Links page is here

Direct links to other remarkable Leonard Cohen websites: